TEDxLive is an initiative to encourage communities around the world to organize events around the live webcast of an official TED Conference.
TEDxHuntsville will present a broadcast of the TED Global conference, being held in Edinburgh, Scotland on Wednesday, June 12 at Wilson Hall on the UAH campus. Featured speakers for the Global Conference include neuroscientists, a jazz pianist, and regeneration experts from the sessions, "Listening to Nature" and "Regeneration". (Program information can be found here.)
The public is invited to attend. Doors open at 5 pm and refreshments will be served. Each session is 90 minutes long.
Where: Wilson Hall at UAHuntsville Campus (Google Map | Campus Map #13)
When: Wednesday June 12
Time: 5pm-6:30 (Session 5) 6:45pm-8:00 (Session 7)
Admission: Free
Session 5: Listening to Nature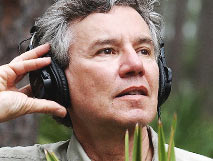 Bernie Krause     Natural sounds legend
Marla Spivak     Bees scholar
Sonia Shah     Science writer
Greg Gage     Neuroscientist

Yaron Herman    Jazz pianist

Suzana Herculano-Houzel     Neuroscientist
Carin Bondar     Wild sex biologist
Session 7: Regeneration
Molly Stevens      Biomaterials researcher

Siddharthan Chandran       Regenerative neurologist
Grégoire Courtine      Spinal cord researcher
Mark Kendall       Biomedical engineer
Fabian Oefner      Photographer
Le Trio Joubran     Oud trio